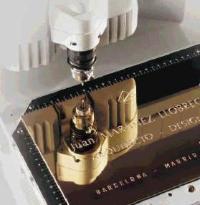 PLEASE EXCUSE OUR MESS! In improving our services, we are temporarily not able to process orders online. The store is still fully operational, if you have any questions or would like to place an order, please contact us at 586-231-0592, fax at 586-231-0594 or send an email to sales@alexandersengraving.net

ACRYLICS & CRYSTAL PIECES, BRONZING, PLAQUES, MEDALS, CORPORATE AWARD PROGRAMS, BRASS PLATES, BABY ITEMS, GIFTS. DESK ACCESSORIES, RELIGIOUS ITEMS, BRAILLE SIGNAGE, CUSTOM CAST PLAQUES, RIBBONS, SHADOW BOXES, SIGNAGE, PROMOTIONAL PRODUCTS, NAMEBADGES, SCHOLASTIC AWARDS, SIGNAGE, SPORTS TROPHIES, WEDDING ACCESSORIES,

THE MISSION STATEMENT AT ALEXANDER'S CUSTOM ENGRAVING IS SIMPLE - COMPLETE CLIENT SATISFACTION!

The knowledgeable sales staff here at Alexander's Custom Engraving & Trophies will be happy to assist you. Once you have chosen your items our experienced and creative art department will make that item a memorable one.